Online Geological Map of Japan
This online Geological map has an accuracy of position as published 1:200,000 maps and is designed under the uniform lithostratigraphic basis through the geology of Japan. Users can see the three dimensional geology on the shaded topographical map. The map will be continuously updated using the latest Geological data. Please click the image below.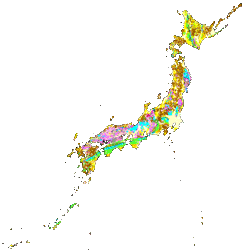 Users are charged no cost to access. Please enjoy to browse the geological Map of Japan.