Publication of the geological map of Nikko-Shirane and Mitsudake volcanoes Holocene eruption history and craters are clarified
Summary of the AIST Press Release on September 8, 2022
>>Japanese
Key Points
+ The eruption history of Nikko-Shirane Volcano and distribution of eruptive products were mapped
+ Five thousand year-old eruption products were found at Mitsudake Volcano
+ Geological map offers easy-to-use volcano research results for hazard map and evacuation plan
 Summary
 Geological Survey of Japan, AIST has published the geological map of Nikko-Shirane and Mitsudake volcanoes in Gunma and Tochigi Prefectures.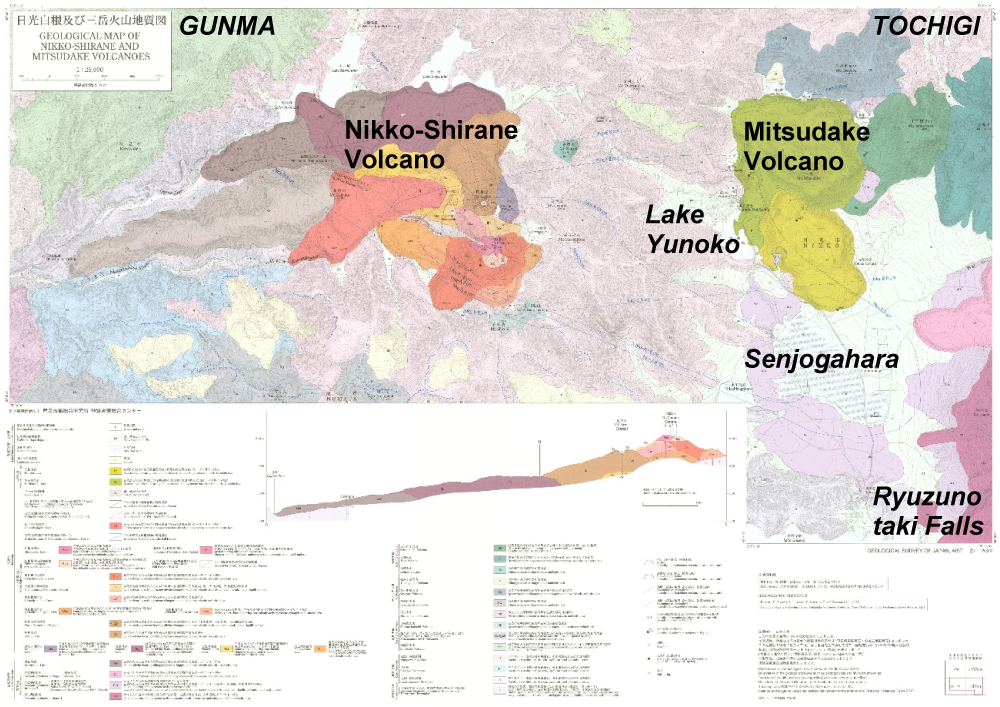 Fig. 1 Geological map of Nikko-Shirane and Mitsudake volcanoes.
 There are a dozen quaternary volcanoes in the Nikko area, including Nikko-Shirane, Mitsudake and Nantai volcanoes, making it one of the most popular places for hiking, sightseeing, and skiing in the Kanto Region of Japan. However, the Holocene eruption history of Nikko-Shirane and Mitsudake volcanoes has been poorly understood due to the scarcity of pyroclastic fall deposits, limited exposure of pyroclastic and volcanic rocks, and geochemical similarity of lava flows.
 We found that the latest Shiranesan Lava covering the summit peak of Mt. Shirane (elevation of 2,578 m) erupted at around 3,000 years ago with pyroclastic flows based on geological mapping, radiocarbon dating of charcoals and paleosols, and geochemical analysis of eruption products. Prior to that, three vulcanian eruptions built three pyroclastic cones on Mt. Shirane and Mt. Zazen (2,317 m) in the last 7,600 years. The results indicate that Nikko-Shirane Volcano has the ability to produce future magmatic eruptions. For the 15 craters of Nikko-Shirane Volcano, we clarified the source vents of recent phreatomagmatic eruptions in 1649, 12th, and 7–8th century in addition to phreatic eruptions in 1873 and 1889–1890.
 Mitsudake Volcano (1,945 m), located adjacent to the east of Lake Yunoko, is composed of two lava domes, Kotoku and Karikomiko lavas. We recovered at least one pyroclastic fall deposit 30 cm in thickness derived from Mitsudake Volcano. Radiocarbon dating of charcoal and paleosol materials revealed that the pyroclastic fall deposit and Kotoku Lava erupted between 5,600–3,500 years ago and thus Mitsudake Volcano meets the conditions for being labelled an active volcano.
 The geological map is available on the website for free (https://www.gsj.jp/Map/JP/volcano.html), and publication is available through consignment (https://www.gsj.jp/Map/JP/purchase-guide.html).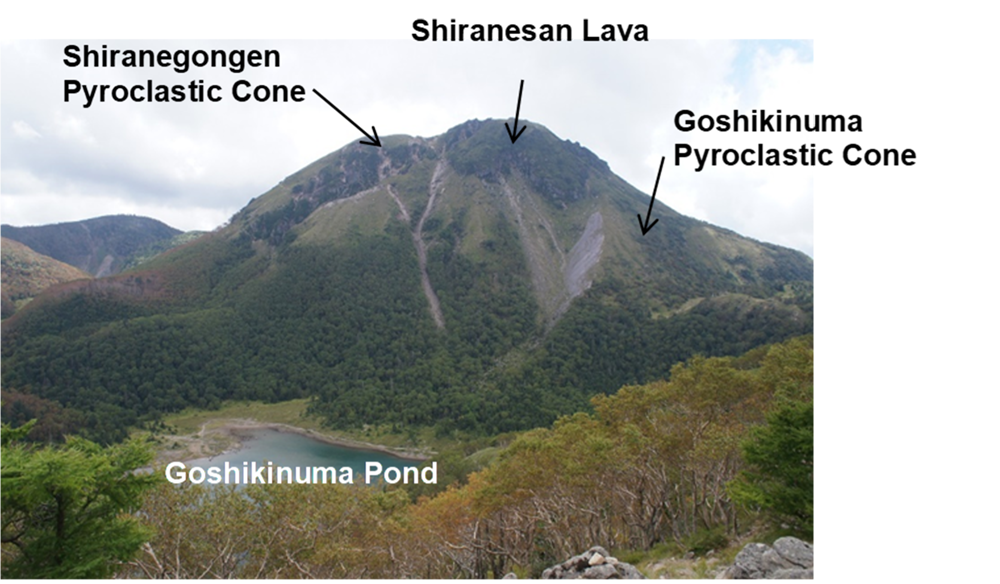 Fig. 2 Mt. Shirane and Goshikinuma Pond in Nikko-Shirane Volcano seen from the northeast.