The flourishing automobile industry in the Toyota area is geologically reasonable
-Publication of a 1:50,000 geological map of the Toyota District-
Summary of the AIST Press Release on January 20, 2022
>>Japanese
 Toyota City and the surrounding area, known as the "City of Automobiles," is an industrial area that has developed around large-scale automobile factories. The geology of the Toyota area, eastern part of Aichi Prefecture, consists of Cretaceous granites and metamorphic rocks in the Mikawa Mountains, Jurassic metamorphic rocks and Neogene sedimentary rocks in the Owari Hills, and Quaternary sedimentary deposits in the Nishimikawa Plain. The Nishimikawa Plain is characterized by several river terraces, on which the automobile plants are built. The river terrace is a firm ground composed of sand and gravel carried by rivers flowing out of the Mikawa Mountains over a period of several hundred thousand years. This vast and flat topography unique to the Toyota area is advantageous for constructions of logistics and infrastructure centers, especially of large-scale factories.
 Besides, mineral resources distributed in the Owari Hills such as silica sand and clay originating from the granite of the Mikawa Mountains were also favorable for the industry: the former is used to make automobile glass, and the latter to make ceramics, tiles, and insulators. The area is thought to have developed into one of the major industrial zones in Japan due to this favorable topographical and geological environment.
 On the other hand, this geological map also shows the distribution of soft ground, such as lowland areas created by modern rivers and reclaimed lands. Geological maps provide a lot of valuable information such as the characteristics of the ground. Understanding the geological information of the area is very useful for business continuity planning (BCP), disaster prevention, and urban planning for companies and governments.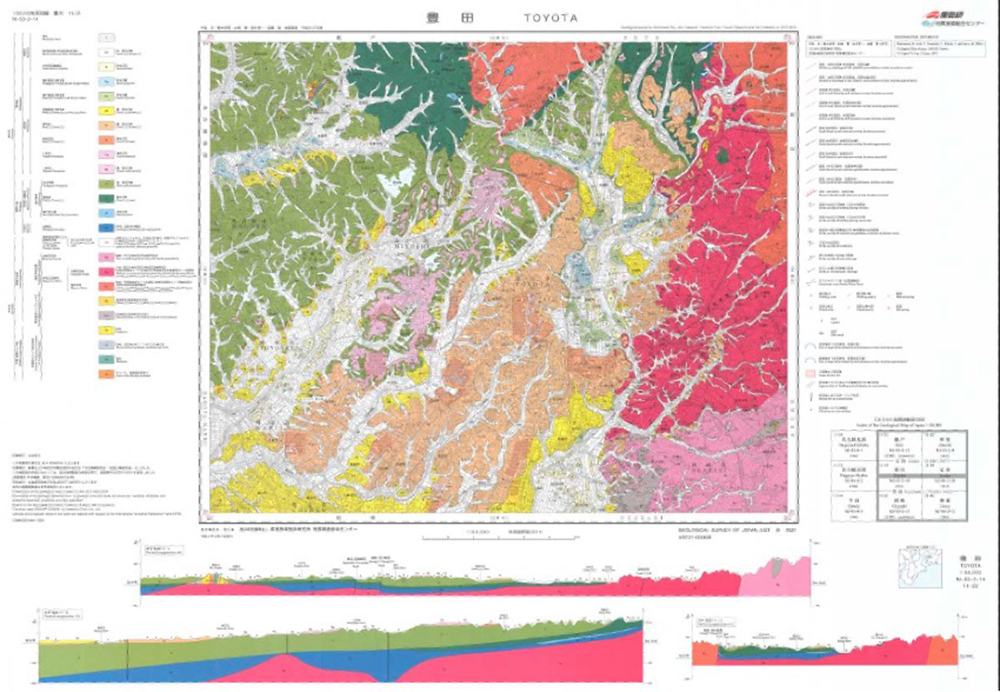 Fig. 1. 1:50,000 Quadrangle Geological Map "Toyota District"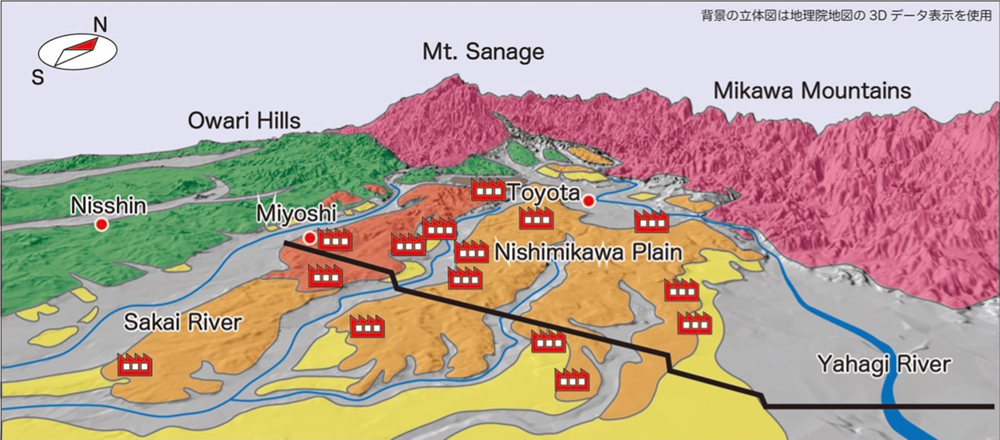 Fig.2. Three-dimensional geological map of the Toyota area and the location of the automobile plant.
The highest terraces (brown), the highest terraces (light brown), the middle terraces (yellow),
and the current riverbed (gray) are distributed in the Nishimikawa Plain.
Many large-scale factories are located on the highest and higher terraces.
> Catalogue of Geological Maps