The discovery of a large inverted half-graben in Central Japan
- A big contribution to the study of inland earthquakes in the area -
Summary of AIST Press Release Oct. 20, 2020
>>Japanese
 In the comprehensive geoscientific surveys in the coastal area of the Ise and Mikawa Bays, central Japan by the Geological Survey of Japan, MIYAKAWA Ayumu and his colleagues (Research Institute of Geology and Geoinformation and Research Institute of Earthquake and Volcano Geology) have developed a new technique of gravity data interpretation to determine extensive subsurface structure in detail and found a large scale basin inversion for the first time in Central Japan.
 The Mikawa region, one of the most concentrated urban areas in Japan, is a vulnerable area not only to trench-type earthquakes but also to inland ones, one of which is the Mikawa Earthquake that caused devastating damage in 1945.
 Similar tectonics has already been found in eastern Japan and the discovery has greatly contributed to understanding the tectonic and geological history and the distribution and geometry of inland active faults in central Japan. The new discovery is also expected to provide valuable information in tracing the formation history of the Japanese Islands and forecasting the epicenter and scale of inland earthquakes in the area.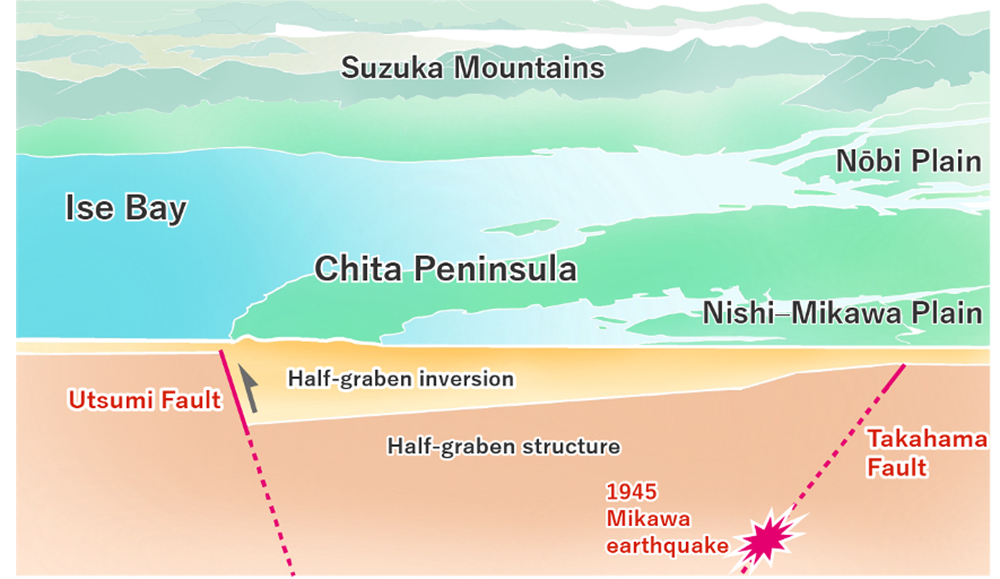 Fig. 1. A conceptual model for the fault system across the Chita Peninsula and the Nishi–Mikawa Plain.
Publication details
Miyakawa A, Abe T, Sumita T, Otsubo M. Half-graben inversion tectonics revealed by gravity modeling in the Mikawa Bay Region, Central Japan. Progress in Earth and Planetary Science 7:63, 2020.https://doi.org/10.1186/s40645-020-00376-6