The map showing the detailed distribution of one of the most recent deep-sea sediments in the world
-"Kazusa-Ohara", 1:50,000 Quadrangle Geological Map -
Summary of AIST Press Release September 24, 2019
>>Japanese
 The Geological Survey of Japan (GSJ) has published the 1:50,000 Quadrangle Geological Map of "Kazusa-Ohara" in September 2019 (geological survey by Masayuki Utsunomiya, Research Institute of Geology and Geoinformation and Shinzo Ooi, AIST Collaborating Visitor).
 The Kazusa-Ohara district is one of the very few places on the earth where the deep-sea sediments as young as early Pleistocene (2.2 to 0.8 Ma) are exposed on land. They were deposited in a forearc basin formed by the subduction of the oceanic plate. Our geological survey revealed that a large-scale submarine landslide deposit extends laterally along the general strike (NE-SW) of the host strata for more than 15 km in Kazusa-Ohara district. The map provides valuable information to understand the phenomena occurring on the current deep-sea floor that may cause serious damage to coastal areas. It can contribute to making urban design decisions and disaster mitigation plans.
 On the other hand, the area is within the Minami-Kanto gas field that produces iodine as well as natural gas dissolved in water. The field yields one fourth of the global iodine production. The map shows the detailed distribution of the formations containing natural gas and/or iodine and is expected to be used for natural resource development, too.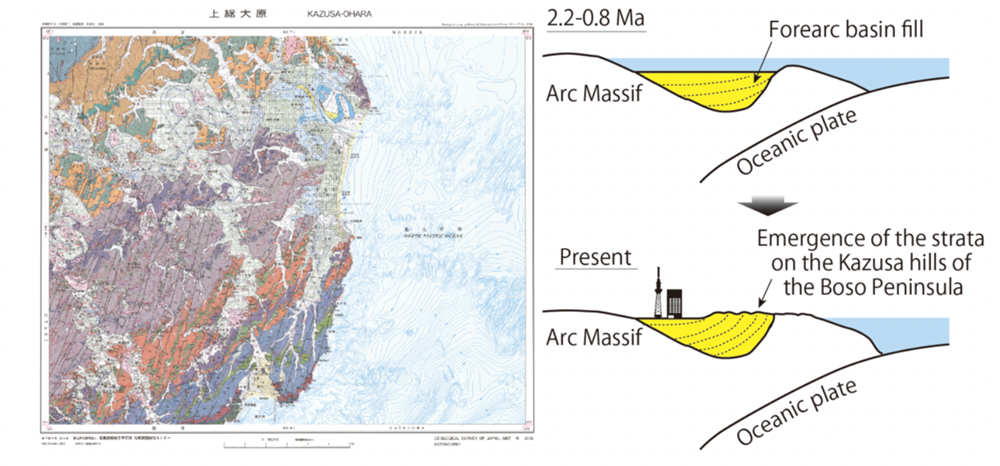 Fig. 1. 1:50,000 Geological Map of "Kazusa-Ohara" (left) and
the schematic image showing the geotectonic history of the Kazusa-Ohara district (right)
The map is available from commission agents. For details, see the URL below.
> Catalogue of Geological Maps