The geological history of Azuma Yama area including the active volcano
- 1:50,000 quadrangle geological map of border area between Yamagata and Fukushima Prefectures-
Summary of the AIST Press Release on September 7, 2018
>>Japanese
 The Geological Survey of Japan (GSJ) has published the 1:50,000 Quadrangle Geological Map of "Azuma Yama", constructed by Ryuta Furukawa of the Caldera Volcano Research Group, et al.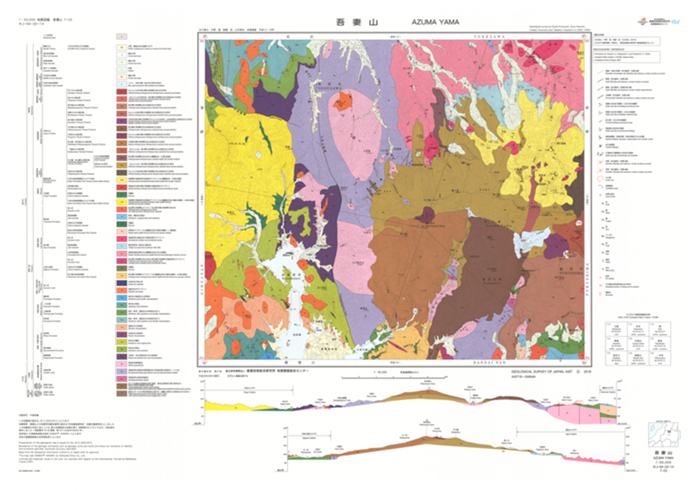 Fig. 1. 1:50,000 Geological Map of "Azuma Yama"
 The Azuma Yama area is located at the border area between Yamagata and Fukushima Prefectures where the active Azuma volcano lies in the eastern half. The geological map was constructed by original field survey combined with radioisotopic dating and geochemical signatures of rocks. The volcanic activity in this area is identified to have started approximately 10 Ma (million years ago) and characterized by large-scale caldera-forming eruptions repeated during 10-5 Ma. The activity of the Azuma volcano started ca. 1.2 Ma, and its large volcanic edifices consist of andesite lavas. This geological map not only satisfies one's scientific interest but also is helpful for the geological hazard mitigation, tourism and developing outreach programs.
 The map is available from commission agents. For details, see the URL below.
> Catalogue of Geological Maps
Authors: Ryuta Furukawa1), Shun Nakano1), Yutaka Takahashi2), and Takahiro Yamamoto1).
1) Research Institute of Earthquake and Volcano Geology, GSJ
2) Research Institute of Geology and Geoinformation, GSJ